AAHA = Amicale Alexandrie Hier et Aujourd'hui www.aaha.ch
GATHERINGS AND REUNIONS
Vacation on the Gold Coast, Queensland
February 2004
La' ya Banat, fen el Bourka, aeb !
Already in the morning 9 girls for 4 boys, Ah ya Skandarani !! Mouchmaoul !!
Third row, from l > r (El Reggãla !) : Fony Anawati, Wally Nime, Farid Zeeni, Giorgio Peritore
Second row (El Settãt) : Lydia Peritore-Ricanati, Jeannine Zeenni-Panayotti, Georgette Romano-Marinaro (from Toronto), Anna Khougaz-Romei, Blanche Kraniotalis, Marie Orlando
First row : Mary Anawati, Claudia Khougas-Mazza, Marise Nime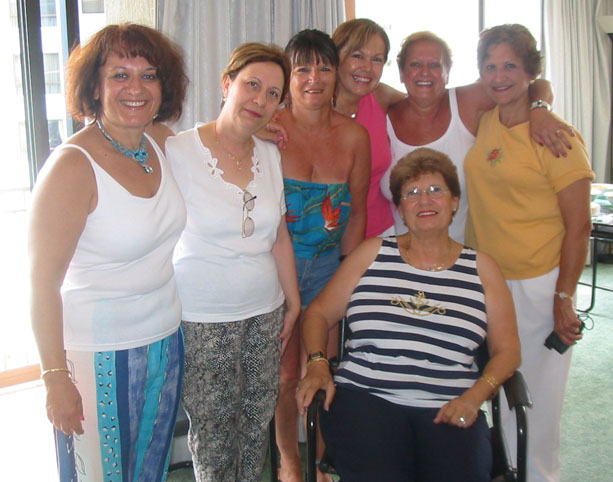 El Settât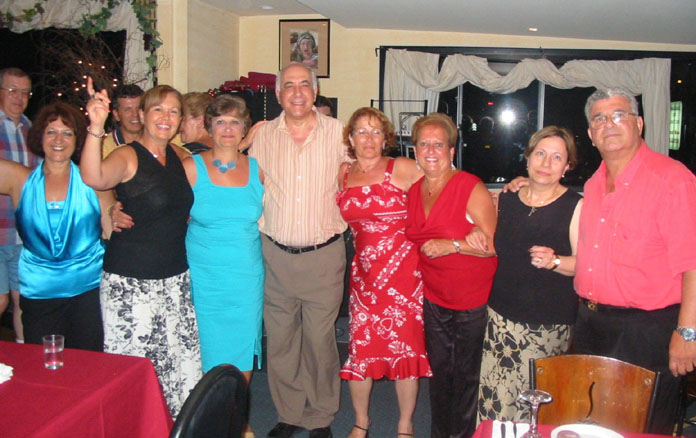 In the evening, Wahda ou nous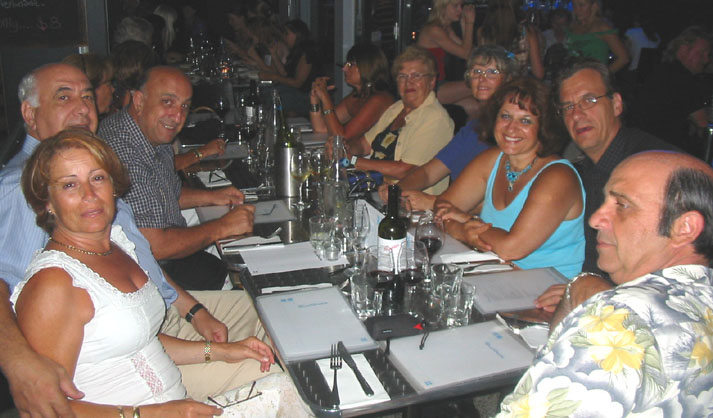 On left : Marise and Wally Nime, Gamil Baddour
On right : Fony Anawati, Lydia and Giorgio Peritore, Irma (bibi) Baddour, Blanche Kraniotakis.
Photos sent by Lydia Peritore-Ricanati
AAHA = Amicale Alexandrie Hier et Aujourd'hui www.aaha.ch