AAHA = Amicale Alexandrie Hier et Aujourd'hui : www.aaha.ch
GATHERINGS AND REUNIONS
Old Victorians Association Egypt
(15-17th December 2005)
Friends,
I just returned from a wonderful long weekend stay at the Best Western Marina Hotel Resort 162 Km East of Cairo. It was organized by the Old Victorians Association Egypt.
The resort commands the most beautiful position on the Gulf of Suez with an inspiring view of the Great Jalala Mountains. To anyone standing on its shore and gazing out across its dazzling waters, the Red Sea may seem to be a misnomer. Anything less red cannot be imagined; its blueness is palpable, indisputable and infinite.
It was a perfect vacation and we loved the resort, the room, meals and above all the splendid company. Everday we experienced something new there! There was no part of the trip that we were not satisfied with.
Old Vic Hazem Seif El Nasr VCC 1958 used to fish in the early mornings with his fishing rod bringing to us some good catch of all sorts of different species of silvery fish. He was about to catch a shark but it was too strong and escaped from him.
I am sending a special thanks to Aly Saleh VCC 1959 and Mounir Doss VCC 1958 for the enormous efforts they have done to make this trip successful.
Please find below some photos I took on the trip. I hope you will enjoy viewing them.
I am warning you now... we plan on doing this again in a couple of months... so get ready and join us!
Aziz Matta
Best Western Dome Marina Hotel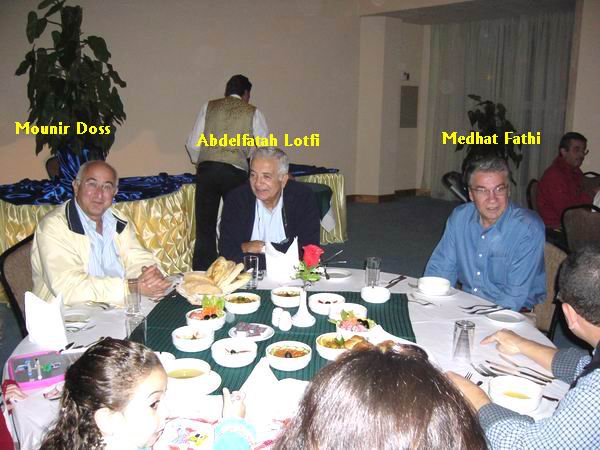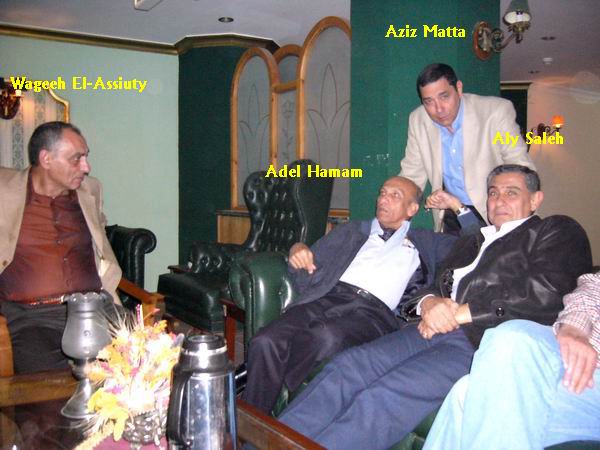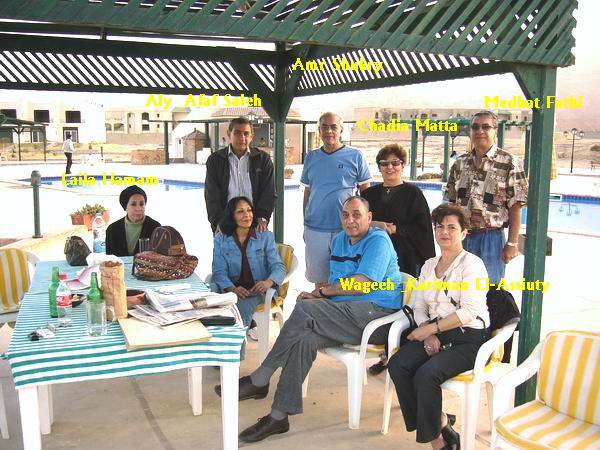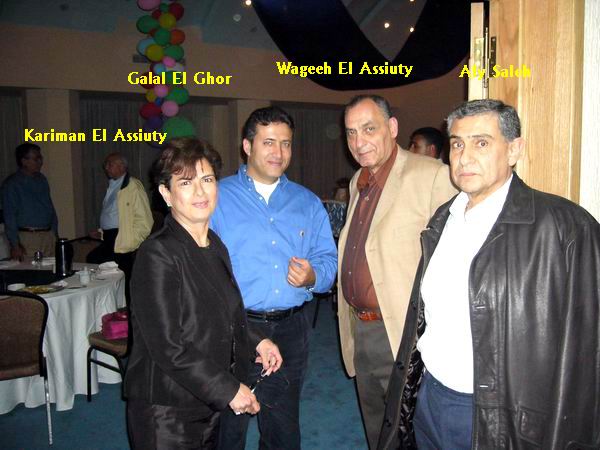 The attendants who participated in this trip were :
Abdel Fatah Loutfy, VCA 1951
Adel Hamman, VCC 1956
Aly Saleh, VCC 1959
Amr Shukry, VCC 1959
Aziz Matta, VCC 1960
Medhat Fathy, VCC 1961
Galal El Ghor, VCA 1981
Hazem Seif El Nasr, VCC 1958
Karim Oaf, VCC 1983
Mounir Doss, VCC 1958
Wagih El Asiuty, VCC 1961
0
0
Amicale Alexandrie Hier et Aujourd'hui : www.aaha.ch